Back to Electro-Surgical Generators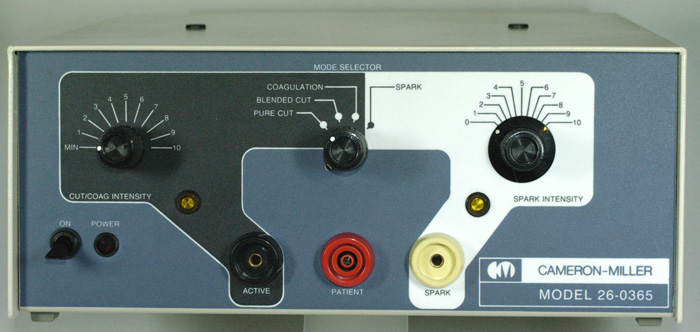 This electro-surgical generator provides three (3) modes of electronic currents, along with a TRUE spark gap output.
Features include:
Monopolar or bipolar accessories may be used

When the unit is turned on, the red "ON" light is illuminated.

When the output is activated, the amber "POWER" light is illuminated.

The spark gap (damped) current is useful for desiccation & fulguration.

The spark gap output can be set at low levels for delicate procedures, or at higher settings when heavy sparking is required.

Permanently attached foot switch.

The Mode Selector control provides only the modality you choose.

Warranty: 1 Year
Unit is provided with a permanently attached line (power) cord and an instruction manual.
Maximum output power (+/- 20%):