Back to Electro-Surgical Generators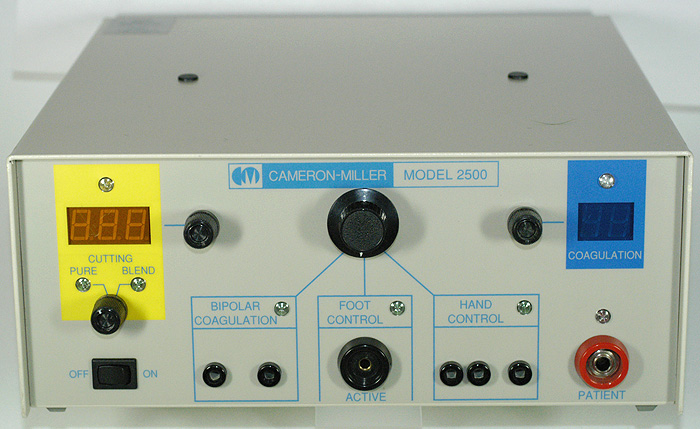 This is our most powerful, versatile, and feature laden electro-surgical generator.
Solid state circuitry provides ample power for most procedures with safety and efficiency.
Features include:
Digital output indicators.

150 watts cutting power (both Pure and Blended).

75 watts coagulation power.

Bipolar coagulation (35 watts).

Hand control operation available.

Foot control operation available - dual footswitch.

Patient audio alert – both visual and audio alerts if patient return circuit is compromised.

Adjustable audio tone when unit is activated.

Warranty: 1 Year
A dual foot switch, rocker type, for cutting or coagulation is available (Model 80-2123).
Unit is supplied with a permanently attached line (power) cord and an instruction manual.
Maximum output power (+/- 20%):