Back to Electro-Surgical Generators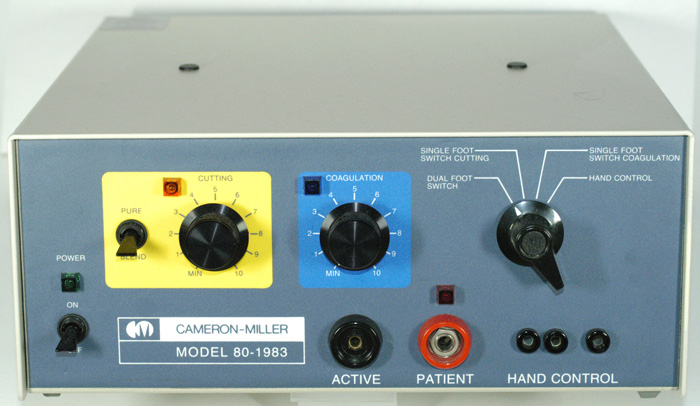 This electro-surgical generator has many unique features which allow use in a variety of modes.
Solid state circuitry with isolated R.F. outputs reduces the risk of alternate path burns.
Features include:
A dual foot switch, rocker type, for cutting and coagulation is available (Model 80-2123).
A single, round, foot switch (Model 80-2120) is available.
Unit is supplied with a permanently attached line (power) cord and an instruction manual.
Maximum output power (+/- 20%):